2017-03-24
Igor Monteiro: People with a disability can achieve anything that they want to
News
Igor was selected by the International Federation of CP Football to be part of the referee team in the Sao Paulo 2017 Youth Parapan American Games following his performance as a National Technical Official at Rio2016.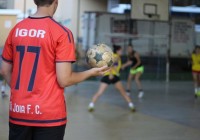 Born in Juiz de Fora (Brazil), Igor Monteiro is 26 years old and has been a referee for 8 years. He was diagnosed with hemiplegia at 1 year and 2 months old and has since been supported by a physiotherapist:
"I had an incentive. I worked the motor and cognitive part in the most important phase for the child, until the 6 years of age. Thanks to that I can walk, run and talk to you here today."
In addition to physical therapy, Igor has always played sports and has dedicated himself and his heart to the sport of football. In school he was goalkeeper of the men's team and also trained with the women's team, despite the difficulty of the movements of the left side of the body. At the age of 19, Igor joined the Federal University of Juiz de Fora to study Physical Education and, in parallel, did a course of refereeing in Liga Juizforana de Futsal with Adilson Mattos. From there, he began to officiate regional games of futsal and is the goalkeeper coach of a women's futsal team called Tá Joia Futsal Clube.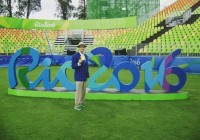 National CP Football Championships to Rio2016
Two years later, in 2013, he was invited by professor Alvaro Quelhas to join the refereeing of the Brazilian CP Football Championship, based in Belo Horizonte. Igor became more and more involved with the Paralympic movement and in 2016 he was a referee at the Paralympic Games in Rio de Janeiro:
"With great joy I say that I was the first 7-a-side referee with cerebral palsy in the history of the Paralympic Games."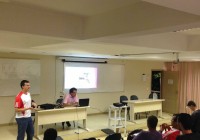 My challenges
Igor points out that in order to get here he has had many difficulties, but he had the support of teachers, professionals and, above all, his family:
"My parents and my brother have always supported me and never stopped me from taking part in sport because of my disability."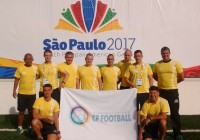 Opportunity
Igor is part of the 7-a-side refereeing team at Sao Paulo 2017 Youth Parapan Am, with the event as a major milestone in his career.
"At Rio2016 I only acted as assistant referee, and now I am a referee leading matches in an international tournament."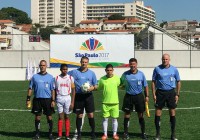 Venezuela - Panama
His first match was between Panama and Venezuela. The highlight was the opportunity to take charge of an international match. The story of Igor is an example of the ability of people with disabilities, who have achieved in sport not only as athletes, but also as referees.
"This represents the empowerment of people with disabilities, and shows that people with a disability can achieve anything that they want to."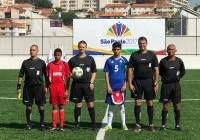 Panama - Chile
In his second match as referee, Igor became more confident in his decisions, especially his choice to award a yellow card for a foul committed by one of the players.
Another highlight for Igor was the teams decision to play an additional 10 minute friendly match to include a player who had been classified not eligible.
"What struck me in this game was the solidarity. Panama brought a player for the competition, but he was found to be ineligible and could not take part in the competition. In an agreement between the referees, teams and organisation, the athletes played another 10 minutes so that he could come in and play. It was a beautiful moment, magical and unforgettable. I feel honored to have refereed this friendly match and congratulations to the organisation of the event that has promoted this moment!"
The future
"Now that I am an international referee, I dream about being part of the CP World Cup and Parapan American Games in Lima 2019. I was very happy with the news that CP Football will be included in Lima 2019 and hope that I can play my part to make it a great competition."