2020-05-25
Physical demands of para footballers with CP
News
The Journal of Sports Medicine and Physical Fitness 2020 May 20
Physical demands by para-footballers with cerebral palsy in a small-sided game
Matías HENRÍQUEZ, Sonny RIQUELME, Marco ABARCA, Felipe MORALES, Raúl REINA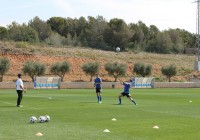 Background
Cerebral Palsy (CP) Football is a para-sport performed by individuals with physical impairments of athetosis, ataxia, or hypertonia. However, little is known about the physical demands of para-footballers with CP, and no previous study has analysed those demands in a small-sided game (SSG). This study aims to describe physical parameters using a Global Positioning System device in an SSG played by CP Football players.
Methods
Fourteen male international para-footballers with CP took part in this study, which analysed their performance in an SSG of 3 vs. 3 players plus a goalkeeper per team. Also, a group of 12 football players participated as a control group.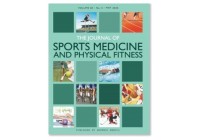 Results
The total distance covered by the CP footballers during the SSG was 1931.1 ± 213.6 m, and the distance covered per minute was 71.2 ± 9.3 m·min-1, having lower scores than the control group. The maximum speed reached was 20.1 ± 1.8 km·h-1, with a metabolic power of 6.2 ± 0.9 W·kg-1 and lower scores than the control group. Players with the minimal eligible impairment in this para-sport (i.e., sport class FT8) covered a greater distance in high-speed zones compared to players with more severe impairments.
This study demonstrated that para-footballers with CP exhibited lower physical performance in an SSG compared to regular football players. Additional studies are necessary to identify the best format of an SSG for football players with CP and its application for training and evidence-based classification.