2022-01-10
Opportunity for Research Associate in Clean sport
News
Research Associate in Clean sport within international 7-a-side football
IFCPF are pleased to share a great opportunity to be part of the Peter Harrison Centre for Disability Sport (PHC) team as a Research Associate in Clean sport within international 7-a-side football (0.5 FTE) and 0.5 FTE RA to the PHC - an international research centre at Loughborough University.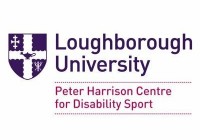 Peter Harrison Centre (PHC) for Disability Sport
Directed by Prof Vicky Tolfrey, the Peter Harrison Centre for Disability Sport (PHC) was established in 2005 and is an internationally renowned Disability Sport Research Centre. Our research focuses on two themes; Sports Performance and Health & Wellbeing.
"Our mission is to improve knowledge about Paralympic sport and to promote the substantial health and quality of life benefits that can be gained through participation in disability sport and physical activity. The centre is heavily involved in research, in addition to providing sport science support to a number of GB squads."
About the role
Funded by the World Anti-Doping Agency (WADA) in collaboration with the International Federation of Cerebral Palsy Football (IFCPF), the Peter Harrison Centre for Disability Sport (PHC) at Loughborough University are seeking a Research Associate to work on a novel project designed to develop an understanding of the role of athlete support personnel in influencing clean sport culture(s) within international cerebral palsy football.
You will co-ordinate and manage the main activities of the project including data collection and analysis (0.5 FTE) and also support the translation activities of the Peter Harrison Centre for Disability Sport (0.5 FTE).
This full-time post is offered on a fixed-term contract for 12-months starting 1st March 2022.
Click here to view the role profile and further information
Employment with Loughborough University
Loughborough University is committed to achieving equality and valuing diversity in all aspects of employment and welcomes applications from all sections of the community.
Loughborough University is a UKVI Sponsor. Some individuals may require sponsorship to enable them to apply for a visa to provide them with the right to work in the UK. Please note certain roles are not eligible for sponsorship. For further information and eligibility please visit the UKVI website.