2019-11-20
North Africa developing the beautiful game
News
Supporting the North African region, IFCPF recently delivered a CP Football workshop in Algiers, Algeria to support the ongoing positive development in the region. With more than 30 participants and 12 CP Football players, the workshop has been a great success.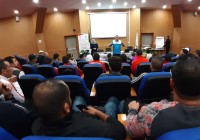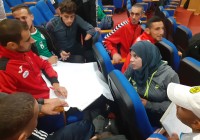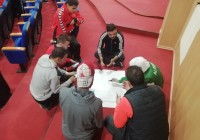 Hosted by the Algerian National Paralympic Committee, this workshop was organised to support the fantastic motivation that has been seen across the region in developing football opportunities for players with cerebral palsy. It is recognsied that individuals with CP sometimes have very limited opportunities to access team sports and particualrly football, and therefore through IFCPF's help, we can ensure that every individual has a way to enjoy being part of the beautiful game.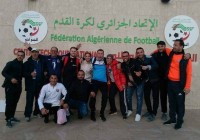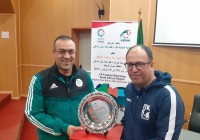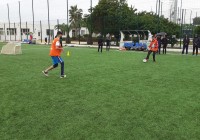 Taking place at the Olympic High Perfomance Centre and National Technical Training Centre of Algerian Football Federation, these fantastic facilities displayed the dedication of the Algeria to providing the very best environment for their athletes, alike their mainstream and olympic counterparts.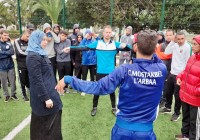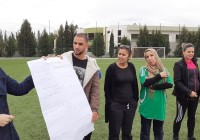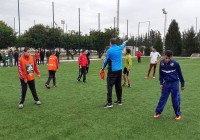 IFCPF's course tutors, Sam Turner and Rene Jurrius, were very impressed with the dedication and attitude to learning throughout the three days of the workshop. The group of players already identified were fantatsic, and were very open to share their experiences of living with CP and playing football. These players clearly demonstrated that Algeria, and North Africa have a very bright future ahead with lots of exciting developments to come!
Special thanks are given to Mr. Kamal Benhabiles of the Algerian Paralympic Committee for coordinating a very professional and well-organised workshop.
IFCPF - CP Football workshops
IFCPF organises CP Football workshops in partnership with National Paralympic Committees, Football Federations, Disability Organisations or anyone who leads on CP football in their country.
The support from our workshops aims to give an initial introduction to CP Football and equip managers, coaches, classifiers, referees and others involved with the information to develop CP Football in your country.
Click here for 'CP Football Workshops'