2019-10-24
Updated Competition Cycle for CP Football
News
As an international federation, we have engaged all members of the CP Football family to seek their feedback on the IFCPF Competition Cycle and how to ensure we provide the best possible cycle for regular and active participation of all countries with CP Football programmes.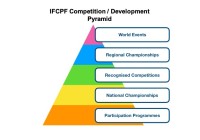 IFCPF released our new 'IFCPF Strategic Plan 2019-2022', defining a direction for CP Football, whilst aligning our work to important partners such as the International Paralympic Committee, Regional Paralympic Committees, FIFA and Regional Football Confederations.
As IFCPF have a membership mainly of National Paralympic Committees and para sport/CP Football organisations, in addition to National Football Associations/Federations, therefore we seek to support our entire membership.
Feedback and objectives of the update
Reducing length of competitions
Ensuring competition names are attractive to funders, sponsors and supporters
Providing competition at a more localised level and less world level events
Making matches competitive with teams of similar levels
A structure which is not dependent upon inclusion in other events
Through our commitment to the global climate change initiative of the United Nations Sustainable Development Goals, IFCPF is working to make our events as efficient and effective as possible, building a structure which ensures the long term viability and sustainability of our competition cycle.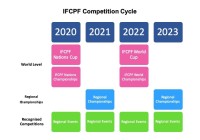 Competition Cycle
Our World events will now take place every two years, in 2020 are our 'Nations' Cup and Championships, and in 2022 are our 'World' Cup and Championships.
The Cup competitions will be usually for the top 8 teams, and the Championships will be open entry to all other countries.
IFCPF Nations Cup
The 'IFCPF Top8 Tournament' will become the 'IFCPF Nations Cup' and be a qualifier for the '2022 World Cup' and '2022 IFCPF World Championships'.
The qualified teams at present are: Russia, Ukraine, Brazil, USA, England, Argentina, Iran, Italy (hosts)
IFCPF Nations Championships
The 'IFCPF World Championships Qualification Tournament' will become the 'IFCPF Nations Championships' and be a qualifier for the '2022 World Cup' and '2022 IFCPF World Championships'.
This competition is open to all IFCPF member countries, with priority given in relation to the criteria outlined in the Competition Cycle.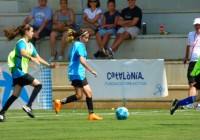 2020 IFCPF World Cup (Female)
IFCPF are excited to share that we will hold the first IFCPF World Cup (Female) in 2020, as the next level of our development of the female game.
The event will take place in June 2020, hosted in Barcelona – Spain alongside the 'IFCPF Nations Championships'.
This event will also host a meeting of our 'EU Erasmus+ Kickstart CP Football (Female)' and consultation with IFCPF members on the development of CP Football (Female).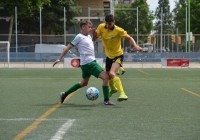 2020 IFCPF Champions League (Club teams)
To strengthen the club football programmes which underpin our international competition programme, the first 'IFCPF Champions League' will take place in 2020 as the annual Barcelona Trophy. The event will be from 3rd to 7th June and is open to club teams. Although primarily a test event in Europe, we welcome clubs from all countries to express their interest to compete.
In accordance with our 'IFCPF Competition Rules – 03 Eligibility of Players' mixed gender participation is allowed in this competition.