2020-04-22
Leading CP Football in Ghana
News
Written by Dennis Moore - IFCPF Communications Officer (Africa)
Cerebral Palsy Football is gradually gaining roots across the various continents and Africa is no exception. This article seeks to draw a cursory look on one of Africa's female leaders in the sport, Ms. Anne Doe.
The Cerebral Palsy Football team in Ghana is headed by Anne Doe who is a widow with two children, Richard, who resides in London, and Edem Akakpo who lives with her in Accra, Ghana.
Anne is undoubtedly the mother of Disability Sports in Ghana and has been at the forefront of Disability Sports for over 20 years with ample experience. She has championed the course of sports like amputee football, wheelchair basketball, blind football, goalball amongst others.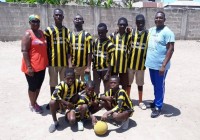 She has engaged most of the disability disciplines on countless programs especially for the National Amputee Football team leading them to their first ever international assignment in Greece in the 2000s.
On the local front, she organized the universal sports festival for over nine disability disciplines at the University of Ghana, Legon and replicated same in the Northern region of Ghana. Anne, as well prides herself as one of the founding members of the National Paralympic Committee in the early 2000s.
With an in-depth knowledge of majority of disabled sportsmen and women in Ghana, Anne has propelled many of them to higher heights through the power of sports. In fact, through her instrumentality some of the amputee football players are now playing professional football in Turkey.
She maintains that her desire to do this voluntary work stems from the calling she had from God.
""I had a dream that I had to do whatever it takes to cater for persons with disability. And I remember that this led to my appointment as an Executive member into the then Association of Sports for the Disabled under the National Sports Council somewhere 2001-2002."
Interestingly, the Association of sports for the Disabled has been reignited just last month by the National Sports Authority and she has been appointed again as an Executive Member, being the only female on the board.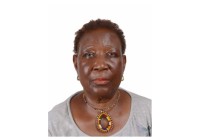 The affable mother of two was introduced into the sport obviously through her innate passion and quest to assist persons living with Cerebral Palsy in Ghana. Her desire further increased when she visited a Cerebral Palsy school complex in the Central Region to see how they were faring. This motivated her to visit them again to donate food items for them. Since then it has been difficult for her to disassociate herself from our brothers and sisters living with Cerebral Palsy.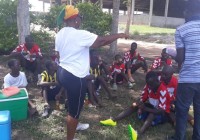 "Frankly, when we went to visit the CP school at Winneba in the Central Region and Teshie in the Greater Accra Region, I got touched immediately and trust me, it was difficult to sleep on this."
Anne Doe, as a result of her selfless service to the Cerebral Palsy Football team got herself involved in an accident and got hospitalized but she fortunately recovered in a space of two months to continue with her work in the sport.
The female CP boss however expressed some of the challenges confronting her federation as a whole. She clearly outlined funding as the major challenge and by extension for most African countries. Anne again stressed that it was the reason why Africa had limited activity in its region.
Anne mentioned about stigma which was another major obstacle to the development of the sport in the African sub region. She mentioned instances where persons living with Cerebral Palsy are either raped or killed out of stigma. She believed with time the education being embarked upon would minimize such beliefs and practices.
Another challenge the CP President has, and is still facing as a female President, is intimidation from her male counterparts from the various Disability Federations under the National Paralympic Committee. But she feels the least perturbed and bent on carrying out her duties for her country.
"Some leaders of some Federations who do not primarily have interest in developing CP Football, tend to intimidate and fight me through the powers that be. I have been in Disability sports for more than 20 years."
Anne Doe has a keen mission to develop a female CP National Team and subsequently form female clubs. She however maintained that the parents of such females have different levels of thoughts about Cerebral Palsy, and it denotes a great level of education to get them to understand that disability is not inability. Anne stressed that it was difficult for such parents to release their wards in such times due to stigma and poverty and so to draw them into the field of play, such families would have to be compensated. For example she hinted that some families would demand sanitary products, stipends and dresses for their female daughters before they would allow their girls to enter the field of play. She believed a little assistance from the world body in this particular instance would be greatly beneficial to this cause.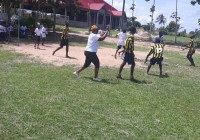 The affable President was greatly impressed with the number of female representation in the Cerebral Palsy Football fraternity. She appreciated the level of engagement on the IFCPF Facebook page and loved the interactions of members all over the world. She hinted that she gets encouraged when she sees more females in this engagement.
Anne wrapped up her interview session with lots of admiration for the leadership of IFCPF not forgetting the likes of Sam Turner the CEO / Secretary General, Alice Holland from South Africa and Deborah from Nigeria.
""I need to thank the hierarchy of the CP Football world body, especially Sam Turner for reposing confidence in me as a female leader. I get so much inspired.
Secondly, I will encourage all the female coaches, administrators and staff to give up their optimum best to promote the sport."
Such a great moment with the President of CP Football–Ghana which was worth it and from all indications it has always been her utmost desire to see the sport grow and expand to its higher heights.