2021-04-17
Launching the IFCPF Training Ground
News
Today we are pleased to launch the IFCPF Training Ground, our online learning platform to share knowledge, information and education for all.
As a small International Federation we must utilise our limited resources in the most effective ways to achieve maximum impact for the growth and development of CP Football. This new online learning platform harnesses technologicial developments and the ability to put education literally in the hands of people all over the world.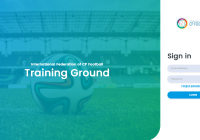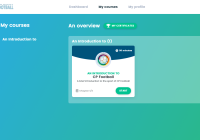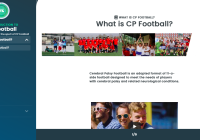 Future Plans
We are currently planning to use our Training Ground to deliver learning opportunities in the following ways:
'An Introduction to'
Open access introductory courses which are free of charge to all. These courses will allow individuals from any country, organisation or sport to develop an awareness of key topics in CP Football, Para sport and sport in general.


Education Pathway
Supporting the development of coaches, match officials, classifiers, players and others invovoled in our beautiful game; progressive role specific courses will assist indivudals to continue their learning journey. Tailored courses will seek to accompany traditional National Governing Body qualifications, acting as a bolt on to the knowledge and learning already achieved.

These courses are likely to be made available only to individuals who are able to meet entry criteria such as NGB qualifications, professional experience and maybe an entry fee.

Insight Courses
Short insight courses will provide opportunities for individuals to expan their understanding and gain an appreciation of key topics or specialisms.
Involving the CP Football family
Development of this new learning platform is a result of the feedback, conversations and identified needs over a number of years, so we are pleased to finally bring this idea to life. Intially a small number of courses will be made available as we work to create and develop the content, and also to trial the platform itself, but this platform will be moulded and shaped by the needs of us all as learners.
As you experience and explore the platform, the IFCPF Education Team will appreciate your ideas, thoughts and feedback of how we can continue to develop for the future, for the good of the game and everyone involved.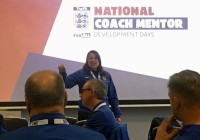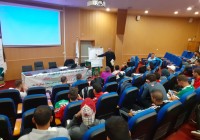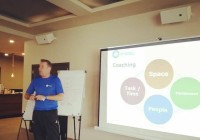 IFCPF Education Team
Our Education Programme, like the majority of the work in IFCPF is led and driven by the goodwill of amazing volunteers. As a federation, we are always amazed by the amount we are able to achieve from the kindness and support of our CP Football Family.
IFCPF's new Education Manager, Pam Chandler will be bringing together a great team but also working to engage IFCPF members and stakeholders to ensure we tap into the wealth of experience and expertise across our game.
Registration
To access the IFCPF Training Ground online learning platform, please click this link to create an account: https://learn.ifcpf.com/auth/register