2017-05-01
Kazakhstan joins the CP Football family
News
By the end of 2017, the Football Federation of Kazakhstan plans to form a national team for players with cerebral palsy at the age of under 19 years to take part in future international competitions.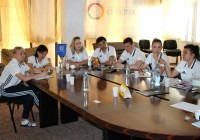 CP Football Workshop
Kazakhstan received a grant from IFCPF to conduct the training course for coaches and others supporting the development of CP Football. Coaches from different regions of the country, have been trained by IFCPF tutors Sam Turner from England and Marcel Geestman from the Netherlands, enabling them to form local teams for children with cerebral palsy, and in the future create the national team of Kazakhstan to take part in international competitions.
Delivered over three days, 8 participants took part in both theory and practical learning to develop their knowledge and understanding of CP Football. The group included players from professional mens football and former professional and international female players, who are now passionate about supporting others to enjoy the beautiful game.
FFK
"Kazakhstan is one of the first countries in the Central Asian region to develop CP Football. It is fantastic that the Football Federation of Kazakhstan is supporting this important programme. National football federations have great knowledge, experience and resources which are vital to develop football opportunities for people with cerebral palsy." said IFCPF Secretary General - Sam Turner.
FFK for its part provides players with football kit, equipment, pay salaries to coaches and are making every effort to develop CP football in Kazakhstan.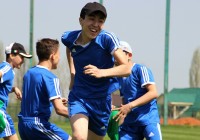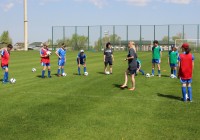 After our course, coaches will have developed their knowledge about how to properly classify players, deliver football coaching sessions. Although we hope Kazakhstan will create a national team, an important goal is to involve as many children in CP Football as possible. Football enhances self-esteem and attitude to ourselves and to life.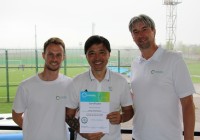 Development
As the main specialist of the FFK Mass Football Department Chingis Temerkhanov said, such teams are already open in Almaty and will soon appear in other cities of the country.
"The first four teams have been formed on the basis of the Almaty special boarding school for children with physical disabilities. Similar teams will be created in the near future will be in Kamenogorsk, Kokshetau, Astana and Karaganda. This is a huge breakthrough, a great social importance of the project." said Chingis Temerhanov, chief specialist of the FFK Mass Football Department.
He stresses that for children with cerebral palsy it is a chance to get out of social isolation and get friends all over the world:
"This is an opportunity to acquire not only a hobby, but also a profession in sports. Cerebral palsy does not prevent us from being good players, excellent coaches, sports team managers, classifiers, doctors and masseurs in the future." Chingis Temerhanov noted.