2021-03-08
IFCPF celebrate International Women's Day
News
IFCPF and its members are delighted to recognise key female figures that not only make up our organisations but play a pivotal role in the success of CP Football.
International Women's Day is a global day celebrating the social, economic, cultural and political achievements of women. The day also marks a call to action for accelerating gender parity. Significant activity is witnessed worldwide as groups come together to celebrate women's achievements or rally for women's equality
This year the IWD Campaign focuses on #ChooseToChallenge as an organization we would like to recognize the many females who continue to challenge within CP Football.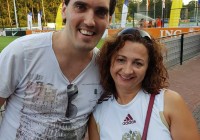 Izolda Chkonia- Russia
Organization- Russian CP Football Federation
"Izolda Chkonia is a person who combines many professional skills and human qualities. Since 1994, she has been working with football players diagnosed with cerebral palsy. Izolda is an experienced rehabilitation doctor, but over the years of working in CP Football, she has become a coach, psychologist, massage therapist, translator, and friend for several generations of players.
Thanks to her timely support, the Russian National Team won two Paralympic Games, Four World Championships and the European Championship. But the most important thing is that Izolda is a beautiful, kind and intelligent woman and a wonderful mother. On behalf of all the players, coaches and medical staff of the Russian national CP Football team, we congratulate Izolda on the International Women's Day and wish her happiness, health, love and new victories both in sports and in life."
Nominated by Ivan Potekhin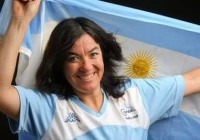 Perla Munoz- Argentina
Organisation- Federation of football Argentine of Cerebral Palsy
"We nominated Perla for being a Paralympic athlete who competed in different Parapan American Games (1995-1999 -2003-2007-2011 and Sydney 2000, Athens 2004, Beijing 2008 and London 2012) Paralympics in athletics.
After a while she started training together with us in the Argentine women's team, she is a great person and an extraordinary fighter for life"
Nominated by Juan Staleny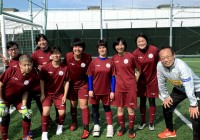 Nadeshiko CP Esperanza (Mai, Miyabi, Masami, Manae, Rie, Anna) - Japan
Organisation- NPO CP Soccer & Life ESPERANZA
"Nadeshiko CP Esperanza is one of the few teams where women with disabilities can play football and is the only CP Football team. Miyabi was the first female CP football player for a long time. She has been representing CP football(female) from the beginning. Masami is the eldest player, really putting herself into CP football. For Manae and Anna their life has changed and became positive when they started CP football. Rie is the newest and youngest member in the team. She has just started her career as a football player last year, aiming for CP football(female) World Cup. Mai is the team captain leading the team. She is also committed to promote CP football as the female CP football ambassador for Asia. CP football has made everyone's life brighter. Nadeshiko CP Esperanza is leading the way for women with a disability to participate in sports."
Nominated by Yukio Jin.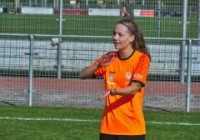 Eline Blaauw- Netherlands
Organization- Foundation CP-Soccer Women (CPVV)

"During her studies of Physiotherapy and Human Movement Sciences, Eline found out that she wanted to contribute as much as she could to the world of Para Sports. And with her passion for football it was an easy step to make to become a staff member of the Dutch team of CP Football(female). In her daily work as an academic researcher she shows a great effort to the community by focussing on issues like classification and other Para Sport related topics. All this knowledge in combination with the experiences on the football field, make her a valuable member of our CP Football community. Therefore, we would like to nominate Eline for a recognition on International Women's Day."
Nominated by Peter Kas (CPVV secretary) and Gabriëlla van Driel (CPVV president) & KNVB.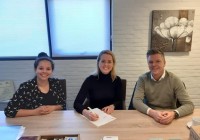 Ingrid Hobbel - Netherlands
Organization- Foundation CP-Soccer Women (CPVV)
"Ingrid got involved in the CP Football community through her daughter Jara, who plays for the Dutch female team. Ingrid is part of the CPVV board and keeps an eye on the business and financial side of the foundation. By doing so, she contributes to the dreams of Jara and many other female players.
Ingrid is the type of person who never gives up, despite all the setbacks and challenges that can occur in life. If she sets her mind to a goal, she will go for it all the way, without losing sight of other important things in life. She keeps the balance between "work hard, play hard", and is always in for a good laugh.
Ingrid, by nominating you for the IFCPF International Women's Day, we would like to thank you for all the work you have done so far."
Nominated by Peter Kas (CPVV secretary) and Gabriëlla van Driel (CPVV president) & KNVB.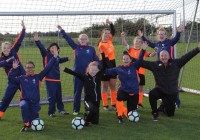 Julianne de Leeuwe - Netherlands
Organization- Foundation CP-Soccer Women (CPVV)
"She would never say so herself, but Julianne plays an important role in the development of CP Football (female) in the Netherlands. In two years', time she became a stable and strong factor for the Dutch female team, as one of the staff members. Her passion for sports and culture mixed with her expertise in education and coaching make her an amazing person to work with. But she offers the community much more than that: she is always there for the players and volunteers who feel the need to share an experience or to ask for advice. For example, during the IFCPF & KNVB CP Football Female European Development Camp in 2019, where she made players of all backgrounds feel at home during the 5-day event. Therefore, a nomination is the least we can do to thank her for all she has contributed to the community this far."
Nominated by Peter Kas (CPVV secretary) and Gabriëlla van Driel (CPVV president) & KNVB.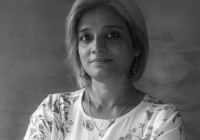 Kavita Suresh - India
Organisation- Cerebral Palsy Sports Federation of India (CPSFI)
"Kavita, General Secretary & CEO, CPSFI is an asset to CPSFI. She has been able to reach out across India in promoting CP Sports especially CP Football in a short span by stitching together most of the states, by associating with several NGOs working for persons with cerebral palsy, while laying special emphasis in promoting CP Football amongst women/ girls.
Kavita, is very creative, focused, calm with her assignments as a CEO of a growing organisation, which has been able to reach great heights in a short time. She has always met the deadlines with good time management and great innovative ideas that I feel privileged to have a General Secretary like her.
She did an amazing job with her presentations during the 14 Sangitis, CPSFI's awareness programs on CP Sports conducted so far. She is not only a meticulous professional in carrying out her duties as General Secretary of CPSFI but thorough in her communication skills and I really admire her confidence."
Nominated by Rajesh Tomar, President, CPSFI
Iyoko Jin-Japan
Organisation- Japan Cerebral Palsy Football Association
"Iyoko Jin was involved in the founding of the Japan CP Football Association. For 20 years, she has been planning national tournaments and events in Japan, and contributed to the spread and development of CP Football.
In addition, she is striving to develop football for children with disabilities beyond the framework of CP Football, such as running a CP football team and running a football school for children with disabilities.
Currently, she is a director of the Japan CP Football Association and the Japan Inclusive Football Federation, and is the representative of Para SC Esperanza. She is also sit's on the IFCPF Board as Member at Large Asia and on the CP Football (Female) Development Group"
Nominated by Hiroya Kurimoto.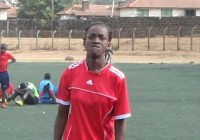 Lydiah Akinyi- Kenya
"Lydiah Akinyi is a 28-year-old player from Kenya. Her source of education was in one of toughest neighbourhoods, but she was always known for her love of sports. After becoming a mother in her teenage years she continued to chase her dreams, and work hard.
She is a fantastic striker with tones of charisma and her hard work is encouraging to those who play alongside her. Lydiah continues to demonstrate through her ability that leadership cannot be limited by cerebral palsy.
We have a lot to celebrate Lydiah especially in Africa where Cerebral palsy is stigmatized. Lydiah is a shining star within the CP Football (female) team where she is also the captain. She is an outstanding role model."
Nominated by Lydiah Iregi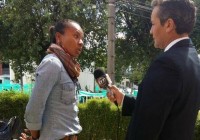 Yolima Paiiz- Ecuador
Organisation-FEDEPDIF
"Yolima Paiz has been working at FEDEPDIF for almost 4 years. She is the one responsible for all the sports project at our organization. She is the face of the Technical Sports Management area and has been the most important person in our Federation in fighting for the equity in the Ecuadorian Sports Industry. Our function in FEDEPDIF is to recruit according a scouting in the hole country, the most talented persons with physical disability and give them all the resources and the most qualified coaches for them to start the process and wishing they can become high performance athletes"
Nominated by Martín Asanza.
IFCPF would also like to recognise the below for their fantastic contributions to CP Football:
Jaqueline Chen - Executive Director CP Soccer
Leah Glaser - IFCPF Ambassador (Female) - Americas
Alice Holland - IFCPF Administrator
Gabriella Van Driel - CPVV president & IFCPF CP Football (Female) Development Chair
Anne Doe - IFCPF Member at Large Africa
Verah Mwethya - IFCPF Ambassador (Female) Africa
Lydia Iregi - IFCPF CP Football (Female) Development Group
Francine Look-Hong - IFCPF CP Football (Female) Development Group
Nicole Cristodoulou - IFCPF Ambassador (Female) Asia-Oceania
Pam Chandler - IFCPF Education Manager
Amy White - IFCPF Communications Manager
Hela Kouki Chaouchi - IFCPF Anti-Doping Manager
Michelle Wilcock - CP United Co-Founder
Thank you to everyone for their hard work and continuous contributions to IFCPF and CP Football.