2016-08-05
#Vejen2016 Inspires the next generation of CP Footballers
News
Denmark CP Talent Team
The CP Talent Team team is formed of boys with Cerebral Palsy aged of 13 to 17 years from all over Denmark.
Founded in September 2014, there are three players from this team who are now a part of the CP national team from Denmark, Oliver Larsen, Magnus Strand and Kristoffer Nielsen.
The talent team visited Vejen to experience the atmosphere at a big tournament.
Friendly Match with Vejen Askov Boldklub
The Danish CP Talent Team played a friendly match against a team from Vejen Askov Boldklub, with girls aged between 14 and 16 years. Lots of great football was on show from both teams, but the young Danish CP won the match 2-1.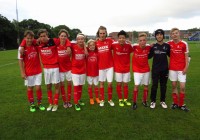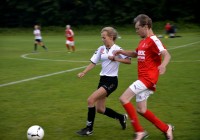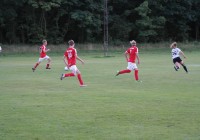 Friendly match with Seest Special Olympic team
Playing a second friendly match against Seest Special Olympic team, the CP-Talent Team lost 6-3, however the drive, determination and passion for CP Football was evident throughout.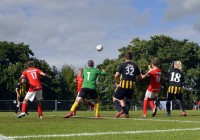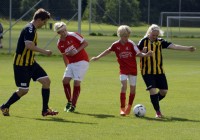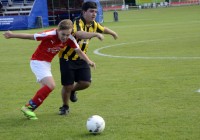 IFCPF Technical Director Tom Langen went over to visit the team and see them in action.
" The Danish CP Talent team, inspired by their national team and the other participating countries in the 2016 IFCPF Qualification Tournament in Vejen, showcased their ambitions and abilities in a match against a local female team.
I was very impressed to see that Denmark has a development team, and it was great to hear of their ambition to compete next year in the 2016 IFCPF U19 European Championships."