2022-06-10
CP Soccer - Club World Cup Champions
News
CP Soccer crowned 2022 IFCPF Club World Cup Champions in it's inaurgral edition
The 7 competing teams gave their all over 4 days of intense competition and hard work in the Barcelona sunshine. There were many exciting matches, especailly as the tournament drew towards the end of the group stage and into the finals day. The three finals were a great spectacle of CP Football, demonstrating the beauty of club football.
Find out more about the competing teams here
Champions
Congratulations to CP Soccer from the USA who took home the World Cup, Gold Medals and Best Goalkeeper for Marc Estrella.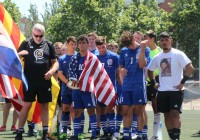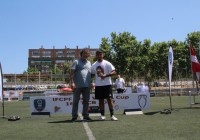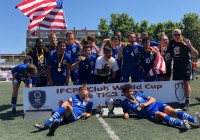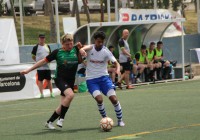 "What a fantastic achievement for IFCPF to run the first ever world club cup which gave an opportunity for club players to showcase their skills at the top level of their sport.
Everyone came away proud to have participated in such a historic event for cerebral palsy football. Can't wait till the next one…"
Ricky Treacy - IFCPF Board Member and Chair of the Clubs Member Network
History and Future
IFCPF's Club World Cup builds on the long history of clubs competing in the Barcelona trophy throughout it's 16 editions, and the opportunity it provides for former internationals, national teams players and promising young talent coming through from the grassroots.
It is envisaged that the Club World Cup will support the development of CP Football through:
Mirroring those opportunities in mainstream football
Providing an additional pathway to international competition
Starting a new international tournament cycle for club teams
Giving recognititon to the hard work and achievements of clubs teams
Supporting the growth of existing and new national teams
Stimulating the formation of National Championships, and providing a next level opportunity for winners of those championships
IFCPF will be reviewing internal and external feedback from the event, and working in consultation with our 'Clubs Network' to confirm the future tournament cycle for club teams.
Thank you!
Huge appreciation must be shared for Federació Esportiva Catalana de Paralítics Cerebrals (FECPC), the local organising committee who have worked so hard to deliver the Men's World Cup, Women's World Cup and the first Club World Cup, all within two months.
Thank you with our whole hearts, and congratulations to your entire team on another fantastic achievement.