2022-05-27
Long awaited Club World Cup
News
Originally planned to take place in June 2020, the 2022 IFCPF Club World Cup will be the first sanctioned international club competition under the auspices of the International Federation of Cerebral Palsy Football (IFCPF).
History
Recognsing the importance of the club game in CP Football and it's history of stimulating the formation of national teams in many countries, IFCPF formalised the Club World Cup to provide an international competition opportunity for clubs and many more players worldwide.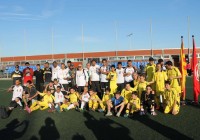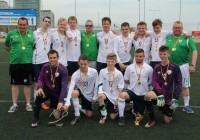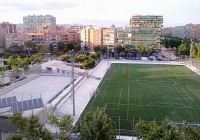 The Barcelona Trophy has been an important international development event in CP Football for many years, seeing numerous countries make their international debut and gain valuable experience at the next level of competition.
With a variety of club and national teams having stepped onto the Clot de la Mel in previous editions, the forming of the Club World Cup provides an opportunity for club teams to take the next step from their national championships to test themselves against clubs from across the globe.
We are grateful to the Local Organising Committee, Federació Esportiva Catalana Paralítics Cerebrals, who always take up the opportunity to host important CP Football events and support IFCPF. FECPC hosted the first international CP Football Development Camp for female players, and in the past weeks hosted the first IFCPF Women's World Cup in Salou.
Competing Teams
This inuagral Club World Cup will see 7 particiapting teams from Europe, North America and Asia; each representing their continent, country, club and community.
Teams can me formed of both men and women, ensuring that all players have the opportunity to take the step up international level competition and gain expereince on the world stage.
Sadly Selangor CP Football from Malaysia had to withdraw from the tournament at a late stage. Although disappointed they are unable to compete they have shared their support for the remaining teams and desire to compete at the enxt available opportunity in the future.
Tournament Page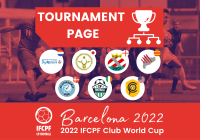 Our Tournament Page provides all the information about groups, matches, teams and players so you can find out more about the event, along with the latest scores and standings.
The page will be updated throughout the competition, with each match report providing the details of who's playing, discipline, but most importantly who found the back of the net.
To stay up-to-date with the competition, click here
Live Stream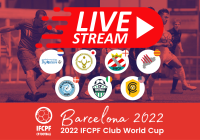 All matches of the tournament will be live streamed through YouTube for fans and spectators to watch from their own tv, computers and handheld devices.
The link will be made available on the homepage of www.ifcpf.com