2016-07-26
CP Football Association of Nigeria hold 3 day tournament
News
A 3-day football tournament organised by Cerebral Palsy Football Association of Nigeria, begins on Friday, July 22 – Sunday 24th, at the Legacy pitch of the National Stadium, Lagos.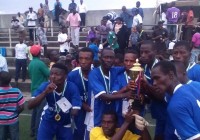 The 3rd edition of the championship tagged 'Super 4 Tournament' which is sponsored by the national adviser of the association, Rev. Samuel Ikpea, featured four teams namely, Team Balo ldi-Araba, Team Rev. Sam lkpea, Team Premier Lotto and Team Ajadi Lawa.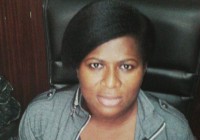 Speaking on the tournament, Secretary – General of the body, Amaka Deborah Okediadi, explained that the essence of the championship is to improve the health conditions of people with Cerebral Palsy.
"Cerebral Palsy is a condition that often occurs at the birth of a child. This condition causes damage to the brain, it can slur or distort their speaking ability, as well as causing locomotive problems or movements.
Therefore, this kind of competition helps to improve their physical conditioning in all of its ramifications. And there has been ample evidences and confessions by parents and guardians of people living with such condition. Stating that their involvement in physical activities have greatly helped to improve their lives." the scribe added.
She further explained that the body which is affiliated to the International Federation of Cerebral Palsy Football (IFCPF) and the Nigerian Paralympic Committee (NPC), is equally desirous of a collaboration with the Ministry of Health, as well as schools, institutions and organisations that deal with such disease.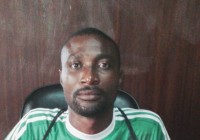 President of the association, Jude Uwazie, explained that the competition is aimed at creating more awareness on the condition, as well as selecting a national team of people with cerebral palsy.
"There are a lot of people with cerebral palsy who love football, but cannot play due to their disability. This is an opportunity for them to play the game and of course, improving their health."
Uwazie, who is the second ranked para tennis player in the country, enjoined everyone to come and watch exciting football played by these special people. And just as it would enable the public to catch glimpses of the potential players of the Power Eagles.
The sponsor of the championship, Rev. Samuel Ikpea, admonished well placed individuals and corporate organisations to support the organisers in their efforts to create more awareness on the disease in the country, as well as helping to improve the health of people living with the disease.