2017-05-31
Caribbean Cerebral Palsy Football Association workshop
News
The newly formed Caribbean CP Football Association, in getting a solid foundation for the sport, undertook the exciting responsibility of hosting the first ever CP Football workshop in the Caribbean.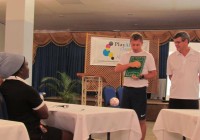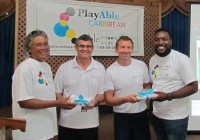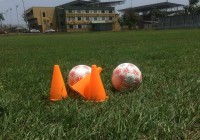 Day 1
The flow of the presentation enabled all attendees to easily follow and understand the classification process and how to identify players. This in turn made the process of teaching the sport much easier, as Stuart and Paulo demonstrated.
After a short lunch break, a few students from the Goodwill Industries Technical and Vocational School, joined the group and we headed to the field for technical work.
Returning to the classroom, an overview of the day highlighted the classification process and both facilitators answered questions and encouraged dialogue amongst the coaches and themselves.
Day 2
Diving right into the day's curriculum, coaches continued in pairs to identify players' capabilities as was shown the previous day.
Again, this encouraged discussions on the various classes and brought about a close working relationship among all present. During the lunch break, the Goodwill students entertained all with their prowess on the steelpan.
Thursday ended with the presentation of certificates and additional discussions on how to effectively start up CP football training sessions in our respective communities.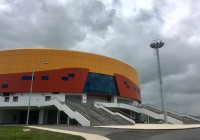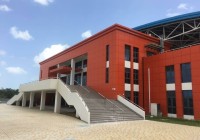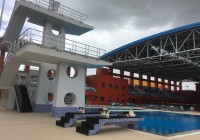 Day 3
Our representative from the Ministry of Sport, was so excited and impressed by the course, he offered to take Stuart and Paulo on a tour of Trinidad's newest sporting facilities.
Following this, Caribbean CP Football, then sat with Paulo and Stuart and the coach from St. Lucia to further discuss a pathway for the Caribbean. Again, Paulo and Stuart freely imparted their knowledge and showed their dedication to the sport and the ways of growing the sport.
In review
Football being as important as it is to the Caribbean, allowed us all to follow the natural path of CP football.
A very informative and enjoyable course, it was clear at the end of the workshop that the information given was deep, easy to follow and meted out in such a manner that our enthusiasm levels are still very high.
The rules of the game were covered clearly and precisely and the most important aspect, classification, was dealt with in a manner that was serious yet easily understood.
We have already begun to look into the future of CP football in the Caribbean and the ways and means of working together.
We have also started thinking of the possibility of developmental tournaments, here in Trinidad and Tobago. This will certainly raise the level of awareness and the desire to participate at all levels.
Caribbean CP Football is very proud to have brought this opportunity, through your very kind assistance, to the Caribbean, and we know that through those who attended, the sport is in good hands. We wish to thank you again for this opportunity and we look forward to being a big part of CP Football and all that the IFCPF has to offer.