2020-05-06
CAFE needs your help to improve matchday experiences
News
Written by Sharon Wong - IFCPF Communications Officer (Asia-Oceania)
Centre for Access to Football in Europe (CAFE) has launched a survey to gain a better understanding of typical matchday experiences of non-visible disabled people and people with long-term health conditions, and address some of the issues faced in attending live football matches.
CAFE was established in 2009 with the objective of enabling more disabled fans to attend live football matches across the UEFA region. CAFE aims to support the improvement of accessible facilities and services at stadiums, raise further awareness around access and inclusion within the game, offer advice to disabled football fans and establish a network of disabled supporter groups.
In October 2019 CAFE established an Expert Working Group to advise on the best practice in managing accessible services, stadium facilities, ticketing, terminology and engaging this group. The group intends to create dedicated guidance for football stakeholders to refer to and learn from. Recently the group has been working on a Non-Visible Disabilities Project.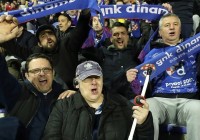 As part of the next stage of the project, the CAFE Non-Visibly Disabled Fans Survey was developed with the aim to find out more about the typical matchday experiences of non-visibly disabled people and people with long-term health conditions. In understanding the experiences of individuals in Europe, this will allow and inform the working group on what is effective and best practice so that we can all have a positive matchday experience and enjoy football together.
If you consider yourself to have a non-visible disability and/or have a long-term health condition or if you are a carer/guardian to such a person, CAFE would appreciate your time to complete the survey.
The survey will be open until 15th May 2020 6:00PM CET.
The CAFE Non-Visibly Disabled Fans Survey Report will be published in autumn 2020.
The results from the survey are important especially for clubs, national associations and international footballing bodies to guide them on improving the matchday experience for disabled spectators.
Information about the project and instructions on how to complete the survey can be found in following languages:
Hrvatski (Croatian)
Nederlands (Dutch)
English (English)
Français (French)
Deutsch (German)
ελληνικά (Greek)
Magyar nyelv (Hungarian)
Język polski (Polish)
Língua portuguesa (Portuguese)
Русский (Russian)
Українець (Ukrainian)
Other languages and an easy-to-read version will be available shortly.
You can find the survey and more info about it from CAFE website here
Download CAFE - Non-visibily Disabled Fans Survey - Word Version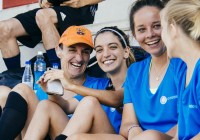 CP Football family
IFCPF are proud to support the work of CAFE in their research to improve matchday experience for non-visible disabled people and people with long-term health conditions.
This is relevant to many in our CP Football family across the world.
Please feel free to share this info about the survey to your family, friends and networks.