2015-12-06
8th ASEAN Para Games - Celebrate the Extraordinary
News
The 8th ASEAN Para Games, a multi-sport event hosted every two years in the South East Asia opened in spectacular fashion on Thursday 3rd December with an inspiring and colourful ceremony celebrating the passion and talent of athletes of all abilities.
More than 1,400 participants, delighted the 6,000 people inside the Singapore Indoor Stadium and the millions watching live on television and other platforms throughout the region.

Under the competition's motto of 'Celebrate the Extraordinary', the show comprised five acts, each with a distinct but related theme, which encapsulated the APG's spirit of pushing boundaries while fostering friendship and solidarity.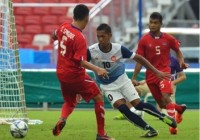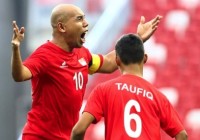 Earlier the action got underway with the round-robin stage of Cerebral Palsy (CP) football in Singapore's national stadium.
In the national stadium Thailand team made an impressive start with a convincing 6-1 win over an inexperienced Malaysian team.
Host Singapore picked up a narrow 1-0 victory over Indonesia.
To find out more and stay up-to-date with the tournament please the Schedule, Live Stream and Tournament page, available via the links at the top right of this page.