2020-09-29
World Heart Day 2020 – Use Your Heart to Beat CoViD
News
Today, on 29th September, International Federation of CP Football is supporting World Heart Day aiming to raise awareness of cardiovascular disease (CVD), including heart disease and stroke, and to educate people on the benefits of an active and healthy lifestyle.
Cardiovascular disease is the number one cause of death on the planet. It has many causes: from smoking, diabetes, high blood pressure and obesity, to air pollution, and rare and neglected conditions such as Chagas disease and cardiac amyloidosis.
Held each year on 29th September, World Heart Day is organised by the World Heart Federation and is supported by UEFA and European Healthy Stadia Network. Working together with the European football family, we can all make a significant contribution to reducing premature mortality and disabilities caused by CVD.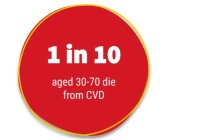 This year the campaign focuses on the ongoing COVID-19 pandemic, with research identifying links between underlying health conditions, such as heart disease and stroke, and worse health outcomes associated with coronavirus. This means that it is imperative we all protect our hearts.
CVD patients are more susceptible to severe COVID-19. Diseases affecting some form of heart condition or heart function include hypertension and diabetes, acute coronary syndrome, injury to muscles tissues of the heart, (myocardial injury), heart failure, and less heard of but prevalent diseases such as rheumatic heart disease and Chagas disease.
In the time of COVID-19, CVD patients are faced with a double-edged threat. Not only are they more at risk of developing severe forms of the virus, but they may also be afraid to seek ongoing care for their hearts.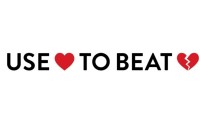 The good news is that CVD can be prevented by making a few simple daily changes, such as eating and drinking more healthily, taking more exercise and stopping smoking. By addressing these risk factors most premature deaths caused by CVD can be prevented.
We want to make sure that everyone has the opportunity to live a longer, better, heart-healthy life. Together with World Heart Federation, UEFA and Healthy Stadia, we are asking individuals and organisations, to Use Your Heart to make these simple changes to your lifestyles in order to lower the burden of cardiovascular disease.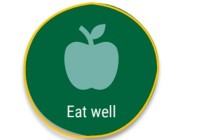 Fuel Your Heart: to adopt a healthier diet that is lower in fat, salt and sugar and to moderate your intake of alcohol over the course of the week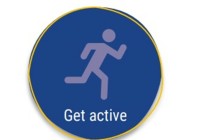 Move Your Heart: to maintain an active lifestyle, aiming for at least 30 minutes of physical activity five times per week – playing football is only one way to achieve this!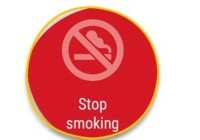 Love Your Heart: for individuals to seek professional support in attempting to quit smoking and for organisations to maintain a Smokefree environment.