2017-08-21
World Championships inspiring development in the Americas
News
In the build up to the 2017 IFCPF World Championships in Argentina, IFCPF has been working to support the development of CP Football with the Americas region. Former Brazil Head Coach and Rio 2016 Football 7-a-side Tournament Manager Paluo Cruz, and current Argentina Head Coach Osvaldo Hernandez, visited Nicaragua to share our beautiful sport with a new group of passionate coaches, referees, teachers, classifiers and players.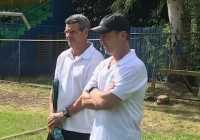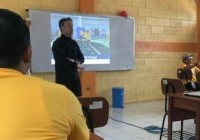 IFCPF CP Football Workshop
IFCPF organize workshops in partnership with National Paralympic Committees, Football Federations, Disability Organisations or anyone who leads on the development of CP football in their country.
Content of the workshop includes:
Information regarding history, tournaments, rules, development
Classification
Specific information regarding training and coaching CP Football players
Practical coaching and classification activities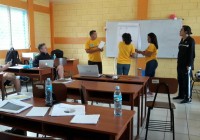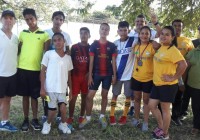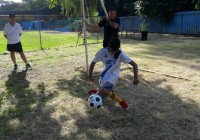 Nicaragua - 17-19th August 2017
Organised in partnership with the National Paralympic Committee (NPC) of Nicaragua, 20 representatives attended from Costa Rica, El Salvador and different regions of Nicaragua.
"By the evaluations made by the group at the end of the workshop, we could see how enthusiastic they become aiming the future of CP Football in their countries. Many of them asked for further workshops as soon as they start their program with the CP's that they may find in the future.
In the opinion of the tutors, all the participants were so eager to learn about CP Football, which made the workshop a great expereince for all the people involved in the event."
Paulo Cruz - IFCPF Course Tutor
"For everything I want to thank you as well as all the members of the International Federation of Soccer 7, for the support to this seminar, which was a great benefit on the part of the participants."
Dionicio Zeledon Ayala - Secretary of La Federacion Deportiva del Comite Paralimpico Nicaraguense