2015-08-30
Site visit ahead of ASEAN Para Games in Singapore
News
IFCPF Technical Director Tom Langen conducts Singapore site visit ahead of the ASEAN Para Games
This two yearly event is the 8th edition and last time in Myanmar CP football was first on the program.
From the 11 countries in the East Asian region 5 nations will compete in the CP Football event: Singapore, Myanmar, Thailand, Malaysia and for the first time Indonesia.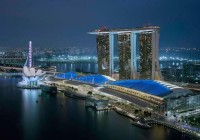 Accommodation
Athletes, staff, technical delegates and officials will be accommodated in the 5* Marina Bay Sands Hotel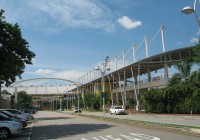 Tournament
The tournament starts on December 3rd with a Round Robin followed by a gold medal and a bronze medal match. The location of the football competition is the Bishan stadium, which is an excellent facility to host this competition with a capacity of 4200 spectators
Legacy for CP Football
During the tournament IFCPF are hoping to organize a workshop/presentation for all the participating nations in the ASEAN Para Games (11 in total) to promote CP Football in the region.
To find out more about IFCPF Workshops and Coach Education click here