2023-06-07
Referee training at the 12th ASEAN Para Games
News
Prior to the start of the 12th ASEAN Para Games in Phnom Penh, Cambodia, a 2-day referee course was conducted.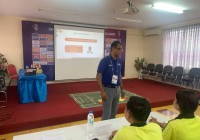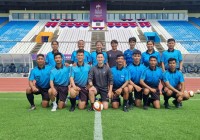 Total 15 referees (8 male, 7 female)
3 International Technical Officials (ITO) from the ASEAN region (Singapore, Thailand, Indonesia)
12 National Technical Officials (NTO), young referees from Cambodia mostly below the age of 30
The course started with an opening address by the Technical Delegate, Dr Annathurai Ranganathan, who is also a board member of the IFCPF.
The course was conducted by Daniel Wong (Singapore), one of the ITOs.
"This course was a great learning opportunity for these young referees who will be officiating a CP Football match for the first time. I first came to know about CP Football back when the ASEAN Para Games 2015 was held in Singapore. It is a big privilege to be involved in the competition this time 8 years later"
Topics
IFCPF Modifications to the Laws of the Game
Positioning & Movement
Game Empathy
Teamwork
Field Practical Training
Fitness Check