2017-07-13
Pinto, Madrid to host 2019 IFCPF World Cup
News
Known as the home of Spanish football giants Real Madrid and Atlético Madrid, in July 2019 Madrid will host the 2019 IFCPF World Cup in the town of Pinto, located 20 km to the south of the capital.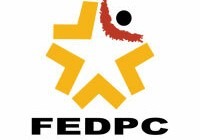 Local Organising Committee
The Federación Española de Deportes de Personas con Parálisis Cerebral y Daño Cerebral Adquirido (FEDPC) are a competent National Entity with public functions attributed by the Spanish High Sport Council.
Developing numerous training programmes, new adapted sports and working with elite sport, FEDPC have the experience in the organization of Spanish Championships and International Events.
"The organization of this competition involves demanding project but at the same time exciting project. Since the recent creation of the new National Team, as well as the creation of the FEDPC 7 Football League, progress and consolidation of steps towards solid, competitive and durable football have been projected. The 2019 IFCPF World Cup will be the consolidation of Spain as one of the leading countries in Soccer 7 of people with Cerebral Palsy and Brain Damage Acquired Internationally."
Competition Dates
The 2019 IFCPF World Cup will take place during the month of July with arrivals on 4th July and the final on Saturday 20th July.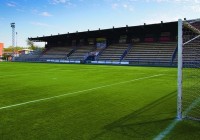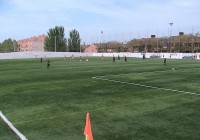 Football Venues
The Semi-Finals and Finals of the tournament will take place at Estadio Amelia del Castillo.
All matches prior to the final round will take place at Eastadio Rafael Mendoza and Sector 3-4 Patricia Chamorro.
Excellent training facilities will also be provided by the Local Organising Committee at Prinipes de Asturias.