2016-09-07
Paulo honoured to carry the Paralympic Flame
News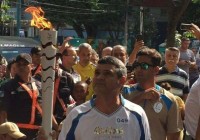 A very special moment for our entire CP Football family to see a legend of the game carrying the Paralympic Flame through his home city of Rio de Janeiro.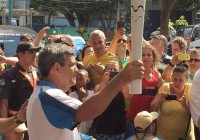 Formerly the head coach of the Brazil national CP Football team, Paulo Cruz is a man who dedicated his life to helping others and this is clear from the reception he has received from people all over the world since carrying the Rio2016 torch.
Now a member of the IFCPF Technical Committee representing the Americas, and working as Football Manager for the Football 7-a-side competition at Rio2016, Paulo continues to support CP Football.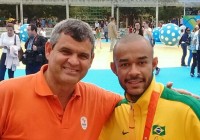 "After living one of the most important experiences of my life, more than ever, the word of the day is gratitude... to God, always, firstly, for giving me such wonderful opportunities in life, and the immense number of affections that somehow, contributed and help with my achievements.

A special thanks to IFCPF (International Federation of CP Football, which has nominated me to represent it in such an important moment of our beloved sport!!!"
Rio2016 Football 7-a-side
For all the latest updates and tournament information, visit the tournament pager here