2016-07-29
Official opening of the 2016 IFCPF World Championships Qualification Tournament
News
Parade of Nations
The Opening Ceremony for the 2016 IFCPF World Championships Qualification Tournament begun with a parade of the competing nations: Denmark, Canada, Australia, Finland, Germany, Iran, Japan, Northern Ireland, Portugal, Scotland, South Korea, Spain and Venezuela.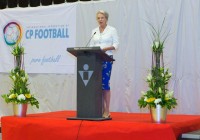 HRH Princess Benedikte of Denmark
"With great pleasure I welcome you all to this qualification tournament 2016, and especially to the 13 teams from 5 continents."
"It is an honour that the IFCPF has appointed the Danish Sports Assocaition for the Disabled to host this tournament"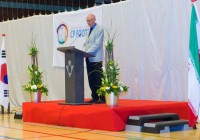 Mayor of Vejen - Egon Fræhr
"On behalf of the people of Vejen principality, it is a great pleasure to welcome you to Denmark, and to the city of Vejen. We feel honoured to host this CP Football World Championship Qualification Tournament, and we are proud that the facilities of our sports center can be used for this event."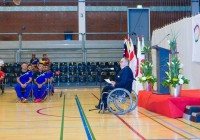 DHIF Chairman - Karl Vilhelm Nielsen
"The orgainsing committee has put a lot of work in the preparations and many volunteers have done a great job until now and will assist throughout the tournament."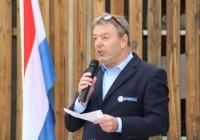 IFCPF Technical Director - Tom Langen
"On behalf of the International Federation of Cerebral Palsy Football, I would like to thank the local organising committee for hosting this IFCPF qualification tournament."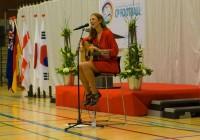 Julia Fabrin Jacobsen
Writer of 'Only Teardrops', best known as Denmark's winning entry to the Eurovision Song Contest 2013, Julia Fabrin Jacobsen played a short set with great reception and participation from the crowd.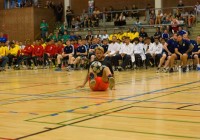 Brian Mengel
Number 9 in the world for Football Freestyling, Brian Mengel showcased his football juggling skills.