2019-12-10
IFCPF unveils new Temporary Concussion Substitution (TCS) Policy
News
The International Federation of Cerebral Palsy Football (IFCPF) is today announcing the introduction of a world-first Temporary Concussion Substitution (TCS) policy for football. Adopted by IFCPF for implementation from 1st January, this rule change aims to provide a safer sport for footballers by giving pitch-side clinicians more time to be able to assess and manage concussion.
The Temporary Concussion Substitution (TCS) policy will be introduced in 2020 for all competition sanctioned by IFCPF, making Cerebral Palsy football the first format of football to bring about such a change. Concussion in sport has been a hotly-debated topic in recent years, and football has come under particular scrutiny given the high-profile nature of the game.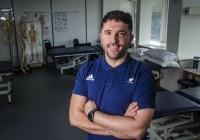 IFCPF Head of Medical Dr Osman Ahmed who helped to shape the policy with the IFCPF Medical Committee stated:
"Having worked as a pitch-side clinician in the sport for many years, the need to have sufficient time to undertake an appropriate concussion assessment is crucial. This new rule change will allow clinicians more scope to do this, and will primarily benefit our footballers who are only eligible for the sport due to them having a pre-existing brain injury"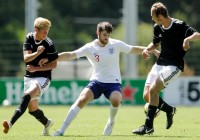 England international player Harry Baker was part of the consultation process and fed back that this new rule is really important from an athlete perspective:
"I think this is vitally important for the safety of the players because I know some players who have sustained a head injury and instead of getting the correct treatment, they say they're okay to play because they don't want to be taken off. Having a TCS will allow for a better diagnosis of the injury so if the player is truly fine they won't mind having the head injury assessment because they will be able to come back on."
IFCPF CEO / Secretary General Sam Turner endorsed this move, which was ratified by the IFCPF Board and IFCPF Technical Committee this week:
"IFCPF have a responsibility to help protect the welfare and well-being of our athletes, along with supporting team medical personnel working in CP Football. Having temporary concussion substitutes is a vital step to better protect our athletes by removing some of the pressure around head injury assessment."
The Temporary Concussion Substitution Policy is only the first step from IFCPF towards a better understanding of concussion in CP football, and disability sport in general. The lack of a impairment specific concussion assessment tool means that at present, athletes with neurological impairments are taken through their return to play process using the mainstream Sports Concussion Assessment Tool 5th edition (SCAT5).
The newly-formed IFCPF Medical Committee has international representation, with membership coming from across the globe:
| | | | |
| --- | --- | --- | --- |
| IFCPF Medical Committee | | | |
| IFCPF Head of Medical | Dr. Osman Ahmed | ENG | Europe |
| Africa Representative | Derek Malone | RSA (IRE) | Africa |
| Americas (North) Representative | Dr. Monica Rho | USA | Americas |
| Americas (South) Representative | Cecilia Mira y Lopez | BRA | Americas |
| Asia-Oceania Representative | Dr. Mark Fulcher | NZL | Asia-Oceania |
| Europe Representative | Dr. Aleksandra Strojna | ITA | Europe |
It is anticipated that future research will help to generate concussion assessment guidelines that are tailored towards athletes with neurological impairments, as well as creating return-to-play guidelines which are appropriate for this group of athletes. Wider engagement with organisations such as UEFA, FIFA, and the IPC will help to facilitate the research needed in this field.