2021-02-25
IFCPF new signing Pam Chandler appointed as Education Manager
News
IFCPF are extremely excited to announce the new signing of our Education Manager Pam Chandler. Pam brings a vast amount of experience and knowledge to the team from a rich disability football background that spans through various roles across the south of England.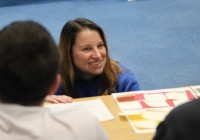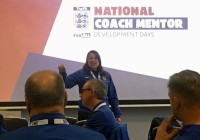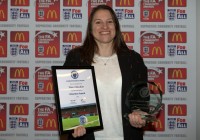 Pam's football career started out at Brighton and Hove Albion within their community programme- she began a work placement that eventually led to employment within their disability football programme. She then moved onto Chelsea FC Foundation as a Pan Disability Coach. She has also played pivotal roles at the London CP Centre of Excellence, South East CP Centre of Excellence and Surrey FA. She most recently worked as an FA Coach Mentor and Affiliate Tutor. Pam gained her MSc in Sports Coaching Science in 2019 and has since guest lectured at various Universities educating students about disability football and coaching.
Pam has joined the team at IFCPF to help develop a multi-platform Education programme that will help our members and coaches across the world with coaching tools and support, as well as classification advice and knowledge:
"Participation in sports such as CP Football can be a life changing experience. Training current and future coaches, officials and classification personnel through a quality programme such as the one we're developing at IFCPF, can give them the confidence to conduct fun and productive practice sessions and be effective on Game Day, while also enabling their young athletes to grow and develop in the sport. It could be suggested that coaching and teaching have transferable components in relation to sport and both need sufficient tools and resources to enable their athletes to continue to develop. Arguably teachers are given the resources, support to build on their and have acquired the theory behind such skills needed to do their job coaches on the other hand have to develop these skills through learning from their mistakes and experience.It is our aim at IFCPF that the education programme will be built on the idea that an individual can require sufficient knowledge to be an effective coach, official etc from a series of courses (online and face to face), webinars and possibly podcasts."
We asked Pam what excited her about joining us and leading the Education Programme,
"I was impressed by IFCPF's commitment to the growth and development of CP Football at all levels, it's values and the commitment to research. I enjoy working for a company that empowers and challenges its employees to be the best professionals they can. In addition, IFCPF has a great reputation for uniting the game and this is a company at which I would be honoured to grow my career."
She gave us a little insight into how the Programme is developing,
"Good programme design means always thinking about the learners experience and what you want learners to be able to do/know by the end of course. I hope the programme will allow learners to build their skills and knowledge gradually as they progress through the programme and provide them with frequent opportunities for feedback. I will be working with a team of coordinators who will be responsible for specific areas such as sports science, officiating, coaching etc. Initially, we will be looking at what the IFCPF members need, we will then look at the areas and outcomes of courses/webinars and finally look at the most appropriate delivery methods."
IFCPF President Jan-Hein Evers is thrilled to have her on board, 'We are delighted to have Pam on the IFCPF team as the Education Manager. She brings with her a wealth of knowledge and experience which will help us shape our new online platform"
Members will be able to access the Education Programme through the IFCPF website shortly.