2021-12-02
FECPC 15th International Football Trophy 7 - City of Barcelona
News
Federació Esportiva Catalana Paralítics Cerebrals (FECPC), IFCPF member in Catalonia, Spain recently hosted the 'FECPC 15th International Football Trophy 7 - City of Barcelona'. Returning to action after two years of many cancelled events, the tournament was a fantastic opportunity for teams to return to international competition.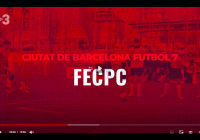 TV News Story Zona UFEC (Start 3:35)
Zona UFEC visted the tournament to speak with FECPC International Events Director Carles Teixidó and capture some of the action.
Competiton
The tournament included four teams, the hosts Catalonia, and four national sides which included Germany, Thailand and Denmark, playing in a round robin format.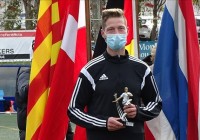 Final Results
Germany
Thailand
Catalonia
Denmark
Most Valuable Player: David Bruns - Germany