2018-05-15
Developing the game together in West Asia
News
The West Asia Para Federation support an IFCPF course from 9thto 11thMay to develop CP Football across the west Asia region.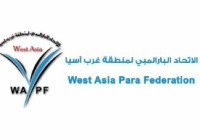 Through the partnership between the International Federation of CP Football and the West Asia Para Federation, the National Paralympic Committee of Jordan hosted a coach education course to develop coaches, classifiers, officials and other people involved in CP Football.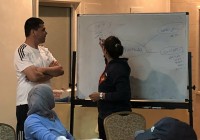 Open to all member countries of the WAPF, this collective learning opportunity brought together individuals from Jordan, Qatar, Saudi Arabia and the United Arab Emirates. Attendees included those from physical education, National Paralympic Committees and National Football Federations.
A region which previously hosted the Asian Football Confederation's 'Dream Asia' tournament for CP Football; in recent times the number of countries participating in CP Football has been thought to be low. However, it was positive to hear of the great development taking place in Jordan at National Team and youth level, along with Saudi Arabia who have 12 regional teams and have held national championships for at least 5 years.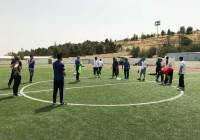 The IFCPF course tutors saw great positive contributions and enthusiasm from the group, who were all keen to see this beautiful sport grow across the region through a shared vision for the future. Already since the course, Jordan have planned an international event to welcome their neighbours to participate.
It is hoped that examples like this, of countries working together through a collective responsibility to players with cerebral palsy, can inspire more regions to share resources and knowledge to grow the game.