2019-01-29
Chilean CP Football workshop creating opportunities
News
The Chilean Paralympic Committee and the Santo Tomas education corporation organized the first workshop of CP Football in the southern city of Osorno on Friday 18th and Saturday 19th of January. Twenty sports and health university students participated.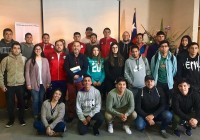 It was the most southern workshop of CP Football Chile had ever organized. The goal of creating awareness for CP Football is to establish a CP Football team, in order to further grow the participation of people with Cerebral Palsy in Chile.

Students joining the course had different backgrounds, the group consisted of academic career sports trainers, educators, physiotherapists, medical students and some professionals working in the same areas.

The course was open for all who were interested. One participant even traveled over 1,000 km from the city of Los Vilos in the north of Chile.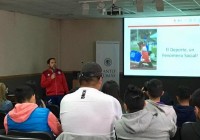 The subjects covered in the course were general disability football, CP Football, classification, sports training in CP Football and a practical session of training and classification with CP players of the national team.

The students was very enthusiastic, because this was the first development course for adapted sport in the city. "We expect more sports opportunities for people with CP after the course", organizers told IFCPF afterwards.