2020-02-24
2020 IFCPF Champions League
News
As we look ahead to the inaugral '2020 IFCPF Champions League', we are delighted to confirm the participation of 8 club teams from three world regions.
International Club Competition
Based upon the level of club participation in the Barcelona trophy over many years, and to strengthen the domestic club football which underpins our international competition programme, the first 'IFCPF Champions League' was announced last year. The event taking place from 3rd to 7th June 2020 gives further international competition opportunities to male and female players. In accordance with our 'IFCPF Competition Rules – 03 Eligibility of Players' mixed gender participation is allowed in this competition.
This first competition was initially planned as a pilot event in Europe, however with the interest generated it looks to be a firm fixture in the IFCPF tournament calendar. It is hoped that the legacy of this event will not only be a fully international Champions League event, but also regional events to engage even more clubs as we move forwards.
Tournament Logos
Inspired by our recognisable IFCPF branding and our aim to create greater worldwide representation, the new logos for this event aim to demonstrate the diversity of our reach brought together through a united game.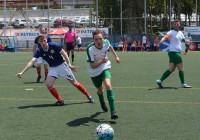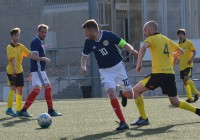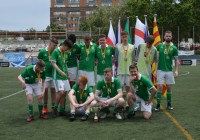 Participating teams
As we get closer to the event, the Local Organsing Committee (LOC) will share more insights to the competing teams listed below:
CP Football Elite Denmark (Denmark)
CP Football Development Academy (Ireland)
Cerebral Palsy North West (England)
CP Soccer US (USA)
Federación de Desportes Adaptados de la Comunidad Valencia (Spain)
NPO CP Soccer & Life Esperanza (Japan)
Voetbal Vereniging De Merino's (Netherlands)
Federació Esportiva Catalana de Paralítics Cerebrals (Spain)
Follow the competition
The LOC will be sharing updates via their website and social media which can be found below: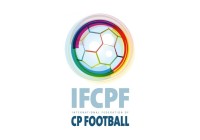 IFCPF Membership
As of January 2020, IFCPF updated our membership categories to reflect the inclusion of clubs:
ASSOCIATE / CLUB MEMBERS
Organisations/Clubs or individuals with an interest in promoting the sport of CP Football in their country. Associate/Club Members do not have voting rights.
If you are interested in Associate/Club membership click here