2018-08-07
2018 IFCPF World Cup U19 ready for kick-off at the CPISRA World Games
News
On Wednesday 8th August 2018, the second IFCPF World Cup U19 competition will begin in Sant Cugat, Spain. As part of the 2018 CPISRA World Games, this event will be a fantastic development event across many of IFCPF's strategic priority areas.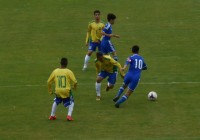 World Cup U19
The World Cup competition will see three teams from 3 regions compete at the Jaume Tubau stadium in Sant Cugat. The home team Spain will play against Brazil on the first day, and then Thailand will play against Spain on the second day.
This world level event represents an important development and competiton opportunity for young players from the age of 14 years to gain valuable experience and take their first step onto the international pathway.
To follow the competition, click here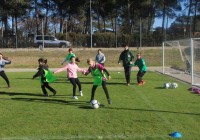 Female CP Football
Led by members of IFCPF's Female CP Football development group, players from Spain, Japan, the Netherlands and Australia will take part in the Female CP Football camp and competiton, which will finalise in a showcase 7-a-side match following Spain and Brazil's fixture on 11th August.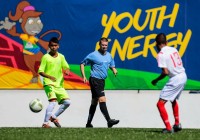 Officiating
Brazilian referee Igor Monteiro, who himself has hemigplegic cerebral palsy, will be a role model for those wish to play other roles in the sport of CP Football, showing that no matter your challenges or your passion, anyone with an impairment has a role in the CP Football family.