2016-01-18
2016 IFCPF Pre-Paralympic Tournament Mascot Design
News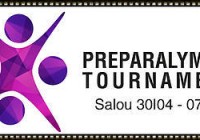 Primary schools from Salou will design the 2016 IFCPF Pre-Paralympic Tournament Mascot
More than 350 children from Salou primary schools will take part with their proposals in the contest "Design your Mascot".
This is the first time that the country will host a major Pre-Paralympic tournament, where around 200 athletes from the top 8 ranked countries in the world will compete.
The candidacy presented by the Catalan Sports Federation for people with Cerebral Palsy (FECPC) with the support of Salou Council, will bring the competition to the Complex Esportiu Salou facilities, from 30th April to 7th May.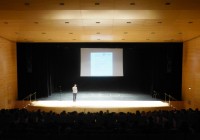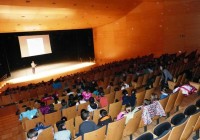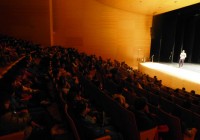 The Teatre Auditori de Salou held this morning the official presentation of the contest "Design your Mascot" which is organized by the Catalan Sports Federation for people with Cerebral Palsy (FECPC) and the City Council of Salou as part of the legacy activities of promotion for the (IFCPF) Pre-Paralympic Tournament which will be held from 30th April to 7th May.
Mr. Ismael Sánchez, international events manager for the FECPC presented the contest with the attendance of Mrs. Julia Gómez, Education Councilor, and Mr. David Gonzáelz Citizen Security Councilor both from the City of Salou.
The competition which is represented with a logo designed by the UFEC, needs also a mascot. This will be the target of the contest between students of 3rd and 4th grades from the schools of Salou who will design their options to become the official Mascot of the competition. The selected design will be the official mascot of the event and will appear in all the related communications from the championship. The winner will also attend with their classmates to the official presentation of the mascot.
The official logo will inspire our talented children to create a Mascot which will reflect the values of our sport with an open and happy expression both two of the main aspects of this sport.
The contest represents a very good opportunity to promote the CP Football as well as to show to our society the values of adapted Sports, diversity, inclusion and interculturality.
CALL TO VOLUNTEERS
The contest also pretends to arousal the interest from the citizens ot the city which would be involved to guarantee the quality and success of the Event.
Around fifty people are required to carry out with different kind of tasks. Competition, logistics, transports, media and press or protocol are some of the areas where you could be involved.
If you want to join us, lets fill the form linked here and become part of our team