Introduction
As a leading International Sport Federation, part of our mission is to 'inspire people to achieve their full potential through the sport of CP Football.'
Through building the capacity and capability of the CP Football family, we are investing in the game to create a robust and sustainable future. IFCPF and CP Football, live and breathe a learning culture. Bringing together key tools through our Education Programme will support the development of people in all roles of delivering the sport of CP Football.
Our Education Programme embraces cost effective ways of working by using technology to connect with all members of the CP Football family. As the programme develops, we seek to support the incredible workforce of employed staff and volunteers that deliver our game; always challenging the norm and exceeding expectations.
IFCPF Education Programme
To launch the programme, we are implementing six training methods to reach all members of the CP Football family.
Click the buttons below to find out more about each area.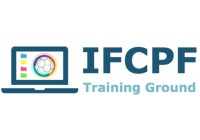 Training Ground
Supporting and developing people in all roles of delivering the sport of CP Football, through online education courses
Currently under development, IFCPF's Training Ground will be an online platform hosting varying levels and lengths of education courses. There courses will include 'An Introduction to CP Football', training for national and international classifiers, and a range of other courses developed over time based on feedback from members of the CP Football family.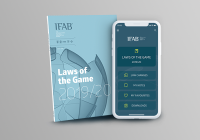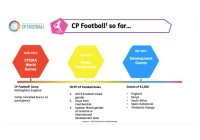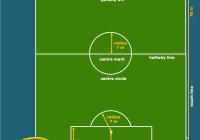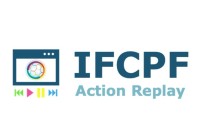 Action Replay
Showcasing video content to engage our audience, provide insight and maximise global awareness
Seeing is believing, and therefore giving the world a window to the sport of CP Football is vitally important to develop peoples' understanding of the game, but most importantly, the incredible abilities and performances of our players. This platform allows our audience to view and replay action from over 40 years of history, more than 80 participating countries across all regions and both established and new formats of the game.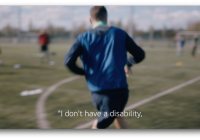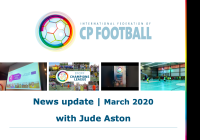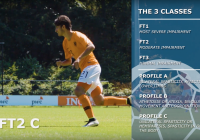 Transfer Window
Sharing insights from experts to learn from others, challenge the norm and enhance the way we work
To enhance our work and innovate our thinking, we need to look at and learn from the work of others, whilst also reflecting on our own performance. Hosting key experts and partners for focused discussions, our Transfer Window will allow the CP Football family to benefit from shared resources and collaboration.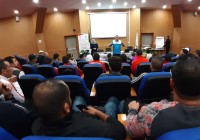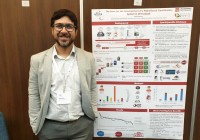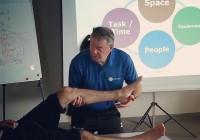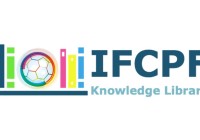 Knowledge Library
Collecting and sharing information & resources for all members of the CP Football family
Accessed by IFCPF Member Organisations via our Workplace platform, IFCPF's knowlegde library collects key information, resources and links all in one place.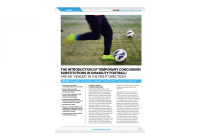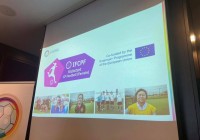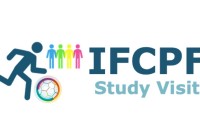 Study Visit
Guiding practical learning experiences, through in person support programmes and focused education opportunities
Building upon the strong foundations of our coach education courses, our Study Visits will use a variety of formats and platforms to share information, knowledge and experience with all participants.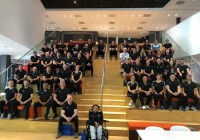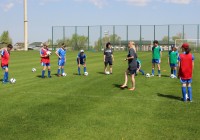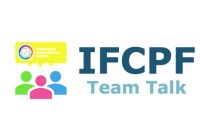 Team Talk
Connecting the CP Football family to discuss experiences, seek feedback and collaborate for future development
Our Team Talks will shine a spotlight on key discussion themes or projects to give a voice to those who wish to share and a platform for collaboration.