Clean-Sports (Anti-doping) plays an important role in sport, ensuring that all participants, coaches, spectators and stakeholders of sport are confident that competition is fair.
CP Football is a great spectator sport that athletes with Cerebral Palsy get tremendous pleasure from taking part in. However, the legacy of sport is severely damaged, and the integrity of athletes is undermined, by the use of performance-enhancing drugs and doping.
Values
'Clean Sport' is about living, communicating and promoting the values of CP Football, to ensure clean and fair competition.
Values:
Unity - It is our responsibility to foster unity within the Cerebral Palsy Football World and to use Cerebral Palsy Football to promote solidarity, regardless of gender, ethnic background, faith or culture
Trust - We must strive to deliver Cerebral Palsy Football of the highest quality and as the best possible experience, be it as a player, as a spectator, or as a major cultural and social enabler throughout the World
Excellence - Just like the game we govern, we model fair play, tolerance, sportsmanship and transparency
Our values highlight the ways in which athletes can protect everyone's right to compete in clean sport.
IFCPF Anti-doping Code
In 2010, CP Football ( formerly within CPISRA) had adopted and implemented Anti-Doping Policies and Rules (The IFCPF Anti-Doping Code) in compliance with the general principles of the World Anti-Doping Code (the Code) elaborated by the World Anti-Doping Agency (WADA), expecting that, in the spirit of sport, it will beat the fight against doping in sport for people with cerebral palsy, traumatic brain injury, stroke or similar conditions practicing football (Players).
This year, the IFCPF Anti-Doping Committee, according to the modifications made to the 2015 Word Anti-doping Code by the WADA, updated the IFCPF Anti-Doping Policies and Rules and it will come into effect from 1 January 2015.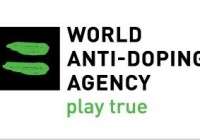 World Anti-Doping Agency (WADA)
The World Anti-Doping Agency (WADA) was established in 1999 as an international independent agency composed and funded equally by the sport movement and governments of the world. Its key activities include scientific research, education, development of anti-doping capacities, and monitoring of the World Anti Doping Code (Code) – the document harmonizing anti-doping policies in all sports and all countries.
For more information about the World Anti-Doping Agency (WADA), see link on the top right of this page
World Anti-Doping Code
Introduced in 2004, the World Anti-Doping Code (the Code) lists in detail every prohibited substance and method, the regulations for testing, and rules to protect athletes' privacy.
Athletes are bound to comply with the Code through membership of the National Governing Body in their sport. Every athlete must take ultimate responsibility for every substance that enters their body.
Athlete Education
WADA has produced a number of educational resources for athletes and coaches which can be found below:
The Athlete Learning Program about Health and Anti-Doping (ALPHA)
Download Athlete Reference Guide to 2015 Code
Download WADA Leaflet about Anti-Doping
Download WADA Leaflet about Doping Control
Coach True
Recreational-level module of CoachTrue